Looking to have your eco-friendly bamboo products be more your own? Have it personalized then!
We can have your name, message or even pictures and logo be engraved on your order. Just choose the "with engraving" variant for each product. Then you can put the specific engravingd details on the engraving space during checkout.

Frequently Asked Questions.
1. What kind of things I can engrave on the bamboo product?
We can engrave your name, address, and contact details on it (hehe jk on the last two). We can also have your message or your picture on it. Just note that since it's engraving, it is black and white thus we would need a PNG file or a clear copy of whatever you want to engrave for logos and pictures.
2. What are the font styles available?
All font styles available in Word or in the internet is available since the engraving process is computer generated.
3. How fast would be the deliver for those with engravings?
Kindly allot additional of 2 days for the engraving process.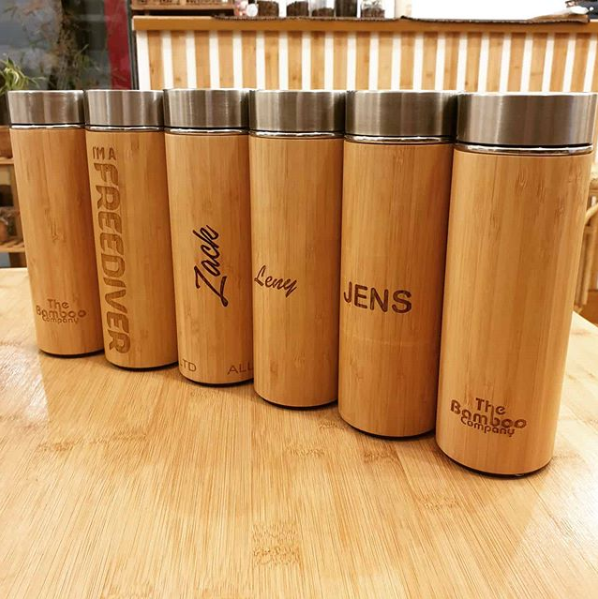 Check more engraving samples →
So what are you waiting for? Personalized your own eco-friendly bamboo buddies now!